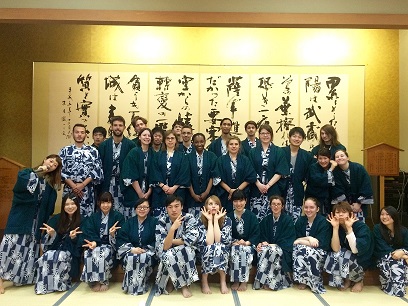 As a part of their exchange program, SGU offers students of the International Division a Kyoto Trip in the Fall semester every year. The majority of Spring semester students and some of the whole year students suggested that the trip to be also offered in the Spring semester.
On February 14th, 19 international students and 10 Japanese students who were winners of a draw, went on an overnight trip around Kyushu, the very first Spring trip in the International Division. Students visited Saga, Oita and Kumamoto as well as Dazaifu.
The Japanese students were tour guides and entertainers. All enjoyed the traditional travel experience including going to Onsen and having Kaiseki dinner.

We would like to invite you to vote for the photo competition where winners will receive some souvenirs from the trip. Please email us the name of the student of your favorite photo from below by May15 (Fri) and the winners will be announced during the Commencement Ceremony on May 21 (Thu).

1. SWIATLOWSKA, Renata (Amsterdam University of Applied Science, The Netherlands)
スヴィアトロフスカ レナタ (アムステルダム応用科学大学:オランダ)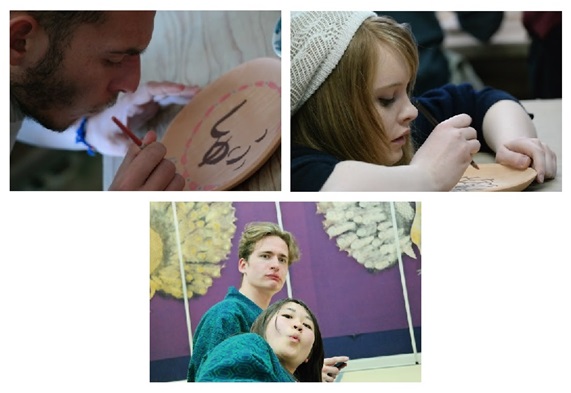 2. CHENIN, Clement (KEDGE Business School, France)
シュナン クレマン (KEDGEビジネススクール:フランス)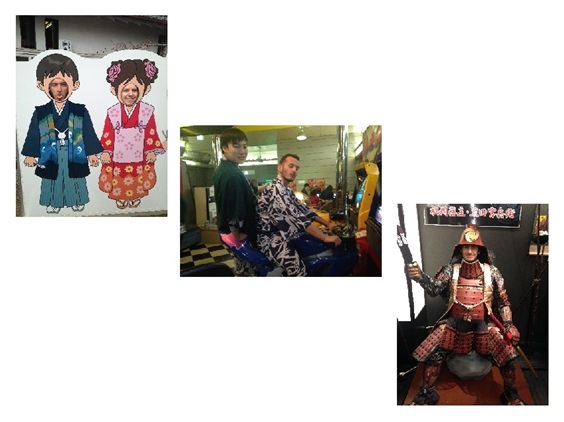 3. YANG, Mia Pon (University of Rhode Island)
ヤン ミア (ロードアイランド大学)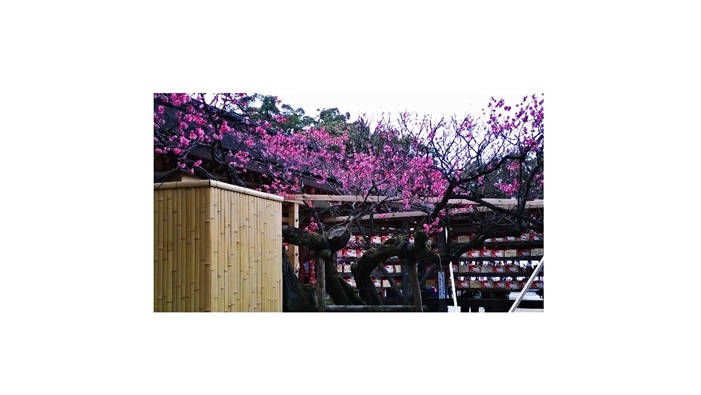 4. BROWNE, Joshua (City University of New York, College of Staten Island)
ブラウン ジョシュア (ニューヨーク市立大学スタテン・アイランド校)