We are delighted to welcome 22 new students from USA, Canada, France, the Netherlands and Italy to our International Division.
A welcome event for the new students was held on January 10, 2015 as a part of orientation. The event was titled as "The New Year Big Karuta Competition". Big hand-made Karuta was scattered on the Tatami mattress in the dojo and a pair of international and Japanese students from 8 different teams competed in 3 legged races.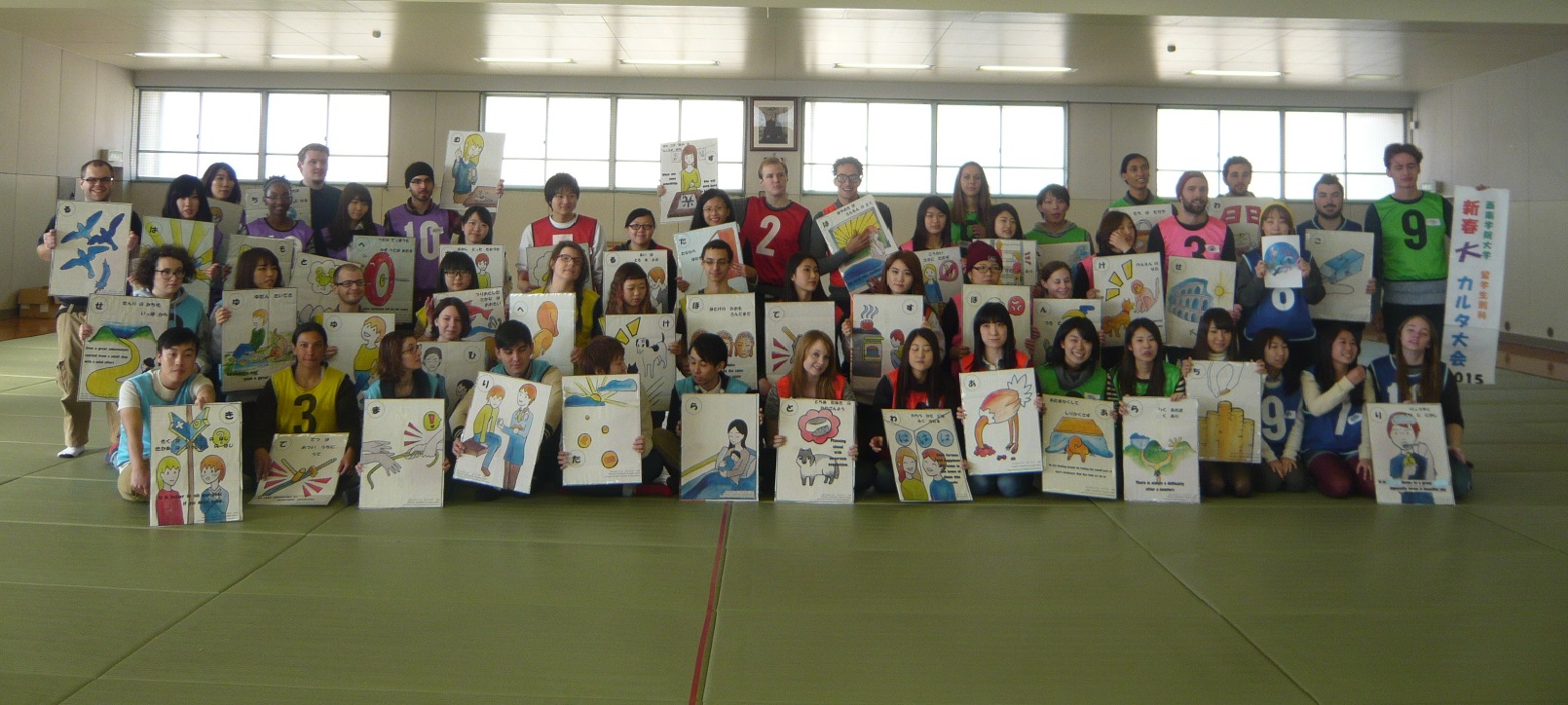 Our Karuta uses English proverbs and corresponding Japanese proverbs, students need to work together while balancing each other's body to compete.

The dojo was filled with laughter, screams and a few bruises but it was a successful event to start a new year.