TUITION AND MISCELLANEOUS FEES

ACADEMIC COSTS ¥=Japanese yen

Tuition

¥ 375,000/semester, ¥ 750,000/ year (Exempted for Exchange Student)

*No installment payment accepted. Invoice will be sent by email for self-financed students after the acceptance letter is issued.

Field Trip Fee

¥ 15,000 ~ 25,000 Approx.
Textbooks Fee

¥ 20,000 Approx. (depends on courses)

LIVING EXPENSES (Approximate costs for 10 months)
Rent Fee including Utilities
¥ 31,000/month (I-House)
¥ 60,000~/month (Off-Campus)

Room-Cleaning Fee
¥ 10,000 ~ 20,000 Approx./ one-time only

Futon Rental Fee
(I-House)

¥ 9,720/ 5months, ¥ 15,120/ 10months

INSURANCE (Mandatory)
Japan National Health Insurance (NHI)

¥ 1,500 ~ 2,000 Approx. / month 
Personal Accident Insurance for Students (PAS)

¥ 1,000 / one-time only

Comprehensive Life Insurance (Personal Liability Insurance)
¥1,200/ 5months ~ ¥ 1,600/ 10months Approx.

*Average food expense is ¥400,000/semester (¥40,000/month)

SCHOLARSHIPS

Independent Administrative Institution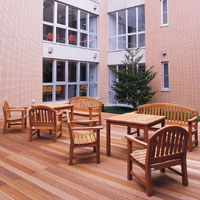 Japan Student Services Organization (JASSO)
Short-term Student Exchange Promotion Program (Inbound) Scholarship

This scholarship is available for some of the qualified international students accepted by Japanese universities under the student exchange agreement on a short-term basis from three months to one year.
Monthly stipend
¥80,000 per month
(10 months: August through May)
Japan Student Services Organization
http://www.jasso.go.jp/study_j/scholarships_e.html

Bridging Scholarship(Association of Teachers of Japanese)
There are scholarship award opportunities for exchange students coming from the United States provided by the Association of Teachers of Japanese who will begin their study in Japan in Fall every year.
http://www.aatj.org/studyabroad/scholarships

INSURANCE
Japanese National Health Insurance (NHI:国民健康保険)
All the students are obliged to enroll in the Japanese National Health Insurance (NHI) in Japan whether they have the insurance in home country. As it is valid only in Japan, by taking out Japanese NHI, 70 % of the cost is normally covered by the national insurance, and you are required to pay 30% of the cost. The payment slip will be mailed to your local address in Japan one monthly after the residence registration at your local Ward Office.
- National Health Insurance, Fukuoka City (English)

Personal Accident Insurance for Students Pursuing Education and Research (PAS:学生教育研究災害傷害保険)
All the Seinan students, whichever Japanese or international, are obliged to hold this insurance during the term of enrollment as a school policy. Insurance premium is ¥1,000 for a year, which will be billed later to you from the CIE Office. This Insurance is effective when you suffer any disaster or accident in school activities or injury while commuting to school. The insurance is effective from the next day of your payment to the end of December or May.
- Brochure for PAS (Year of 2017:English Version)
- Guidbook of PAS (Year of 2017: English Version) See Page5
Comprehensive Life Insurance (Personal Liability: 留学生向け学研災付帯学生生活総合保険)
All the International students of SGU are obliged to hold this insurance during the term of enrollment as a school policy. Insurance premium is approx. ¥1200/semester or ¥1,600/one year, which should be paid by cash at Student Affairs Office during the orientation week (See the academic calender). This Insurance covers compensation liabilitiea in the case of injury to someone or damage to another person's property in daily life and during regular curricular activities/school events/internships inside or outside Japan. The insurance is effective from the first day of orientation to the end of December or May.
- Brochure for Personal Liability (Year of 2017:English Version)