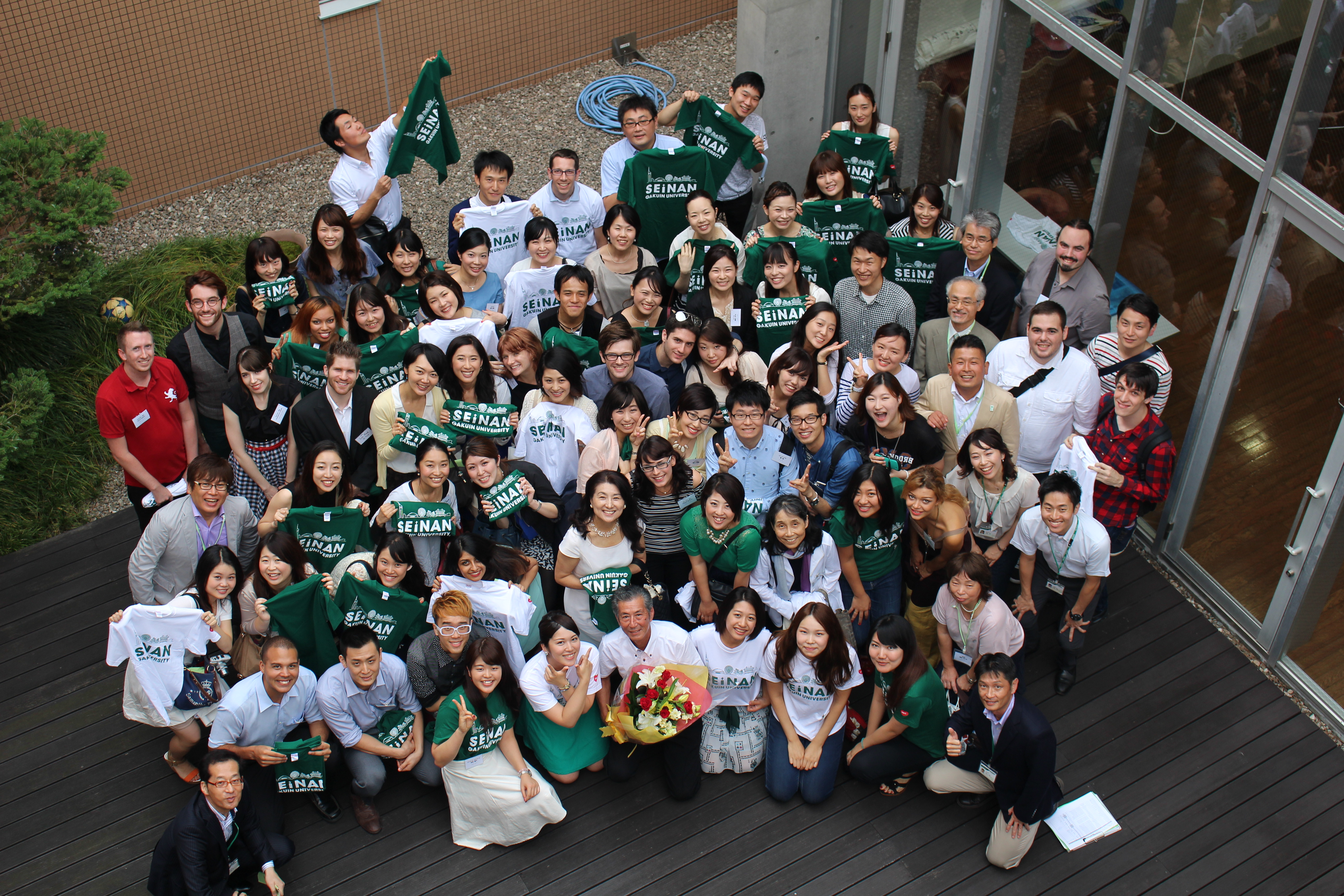 The 10th Anniversary Celebration for the Seinan Gakuin University International House (I-House) was held on August 16 (Sat), 2014. Approx. 70 people who have had the I-House experience gathered together.
An attendee, Ms. Masako Uriu (2004-2005, original resident) stated that seeing the I-House family grow over time firsthand made her emotional as she was one of the first members to live in the I-House 10 years ago without a clue of what is to come. We all wish to have many more occasions like this to celebrate the special experience and the international bonds in the future.
Ms. Vaishali Mistry (2012-2013, International Division: University of Central Lancashire, UK) said, "While friendships may fade from time to time, those relationships and memories stay right where we left them; reminisce, don't dwell and just appreciate that it happened at all".