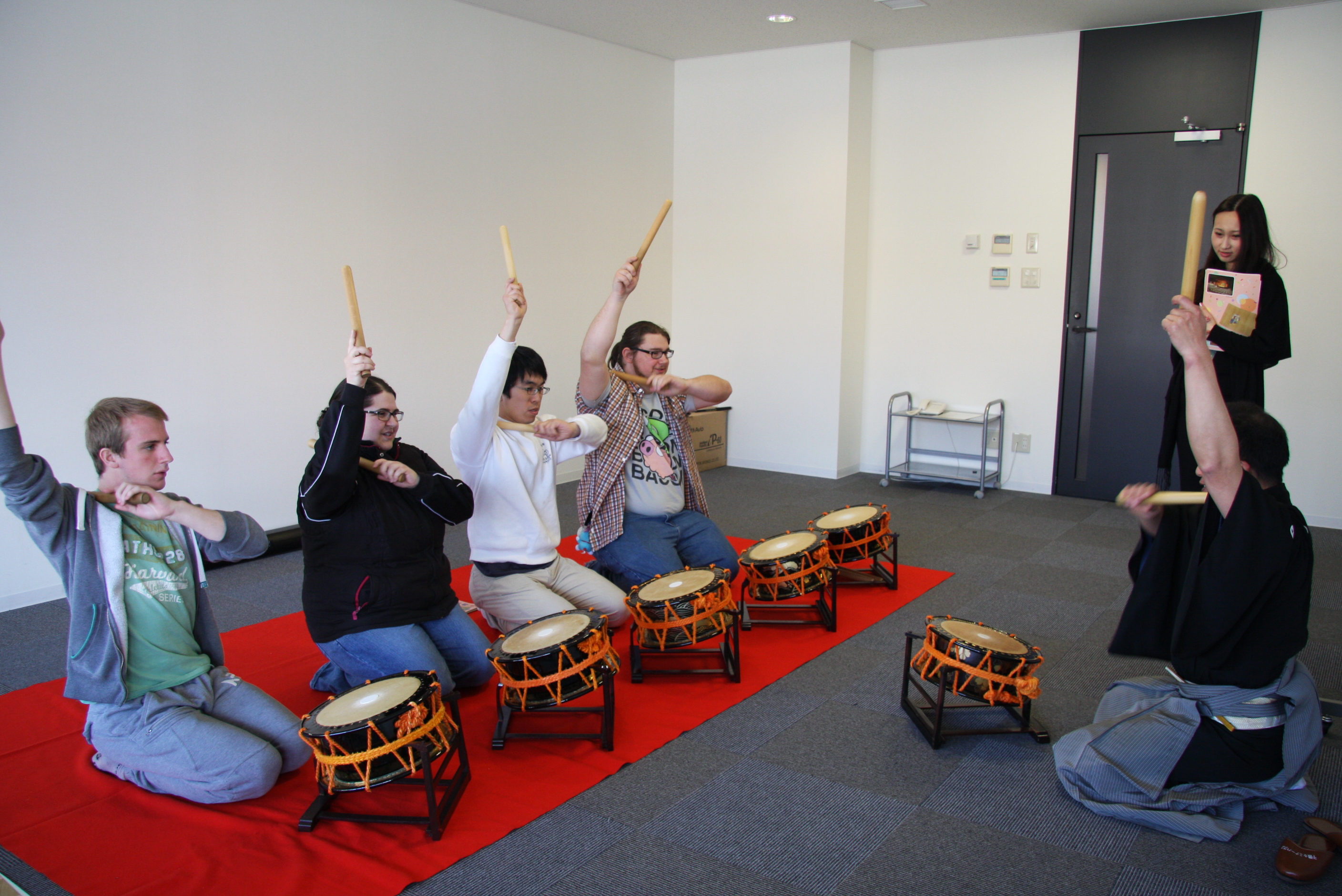 On February 27, 18 of the international students from Europe, the United States and China studying at Seinan Gakuin University (SGU) took part in the workshop of Noh, which is one of the Japanese traditional performing arts.
The Noh performers and players of the musical instruments from National Noh Theater in Tokyo briefly explained the history of Noh instruments and their characterestics. After the introduction, the international students were divided into small groups and were taught how to play the Noh flute and the Noh drums directly by the specialists.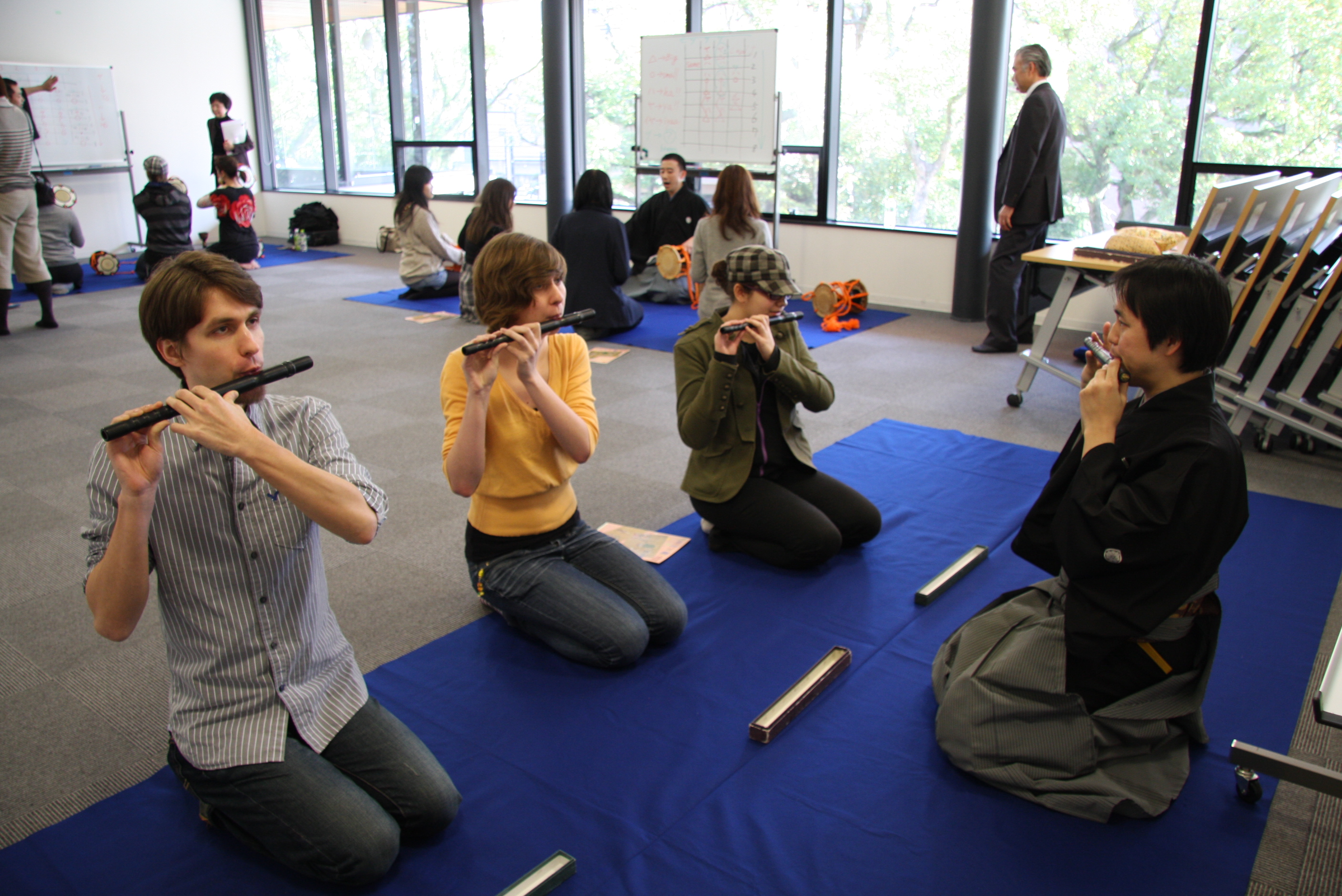 This workshop is one of the curricula for the international students at SGU in order to study the history of the Japanese traditional performing arts. In the past years the internaitonl students had visited Hakata-Za to watch Kabuki, but the international students in this year were able to practice performances themselves.
Andrew Grant, a student from England, said "The sounds of the Japanese drums and the ways of playing them are completely different from those for the Western ones. I had a great experience."