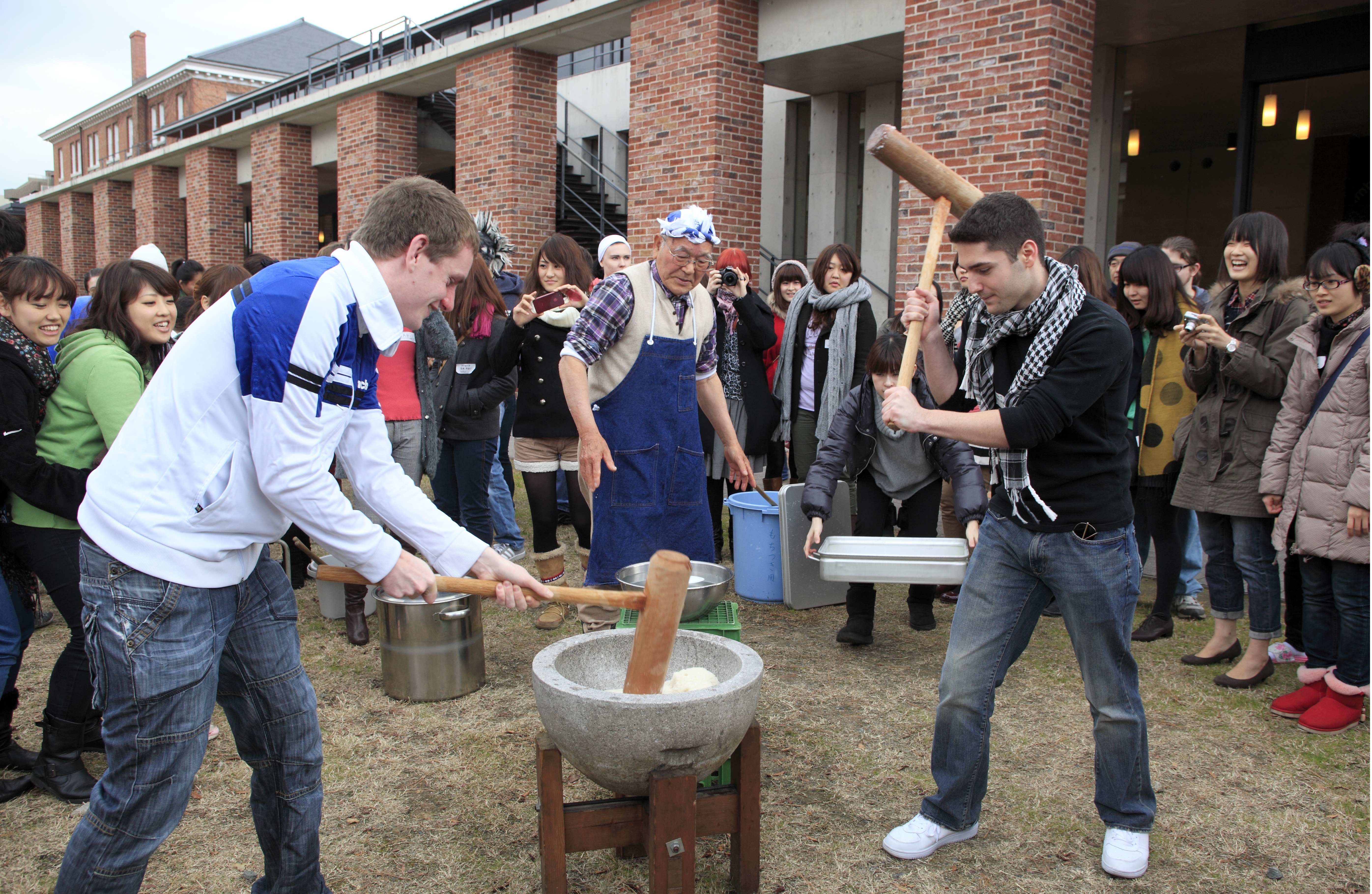 On January 7th, Seinan Gakuin University held its annual rice cake making festival. This festival, now in its fifth year, has been held as a welcome event for international students who have just entered the International Division in January, in order to foster exchanges with the regular division Japanese students. About 70 participants, including 26 international students from the U.S., France, Finland, Thailand, China, Korea, and Taiwan as well as regular division students and community residents, enjoyed mochi tsuki.
The international students enjoyed trying, clumsily for the very first time, to pound mochi following the community residents' instruction on how to use a kine.
"Mochi Topping Contest" is a big part of this festival. 6 teams of the participants competed over their original and unique topping recipes using chocolate, pudding, fruits, and so on. The most popular topping recipe this year, selected by voting, uses a combination of both Korean and Japanese cooking styles: to spread gochujang (Korean condiment), place senbei on top, and wrap them with nori.
Ms. Lotta-kaisa Watia from JAMK University of Applied Sciences, Finland, a member of the number one popular recipe group said cheerfully, "Having an interest in Japanese culture, I am glad I experienced mochi tsuki. A kine is very heavy but pounding mochi with the kine was a lot of fun."