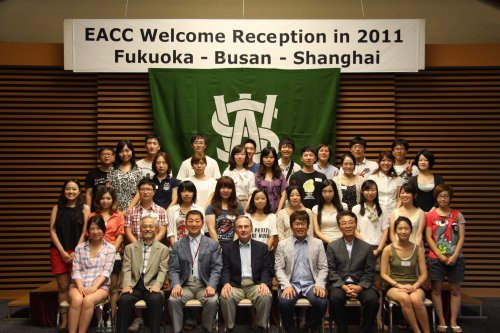 Seinan Gakuin University (SGU) co-held a course, "East Asian Marine Culture and Communication 2011" from August 7 through 23 in cooperation with Shanghai Jiao Tong University in Shanghai, China and Pukyong National University in Pusan, Korea, in which the students of the three universities visited and studied at each university.
The first time to hold such a program, the students studied the common features of these port cities during their visits to each institution in addition to studying each regions history, cultures, economics, and social background. In addition to the regular classes, they actually visited the places related to the course. 10 students were selected from each university, and the 30 students in total took all the courses in English during the program. A representative of SGU said "This joint program was impressive since the students became friends so quickly at the very beginning of the first day; perhaps it was because they were eager to have cultural exchanges." Many of the students from SGU said, "We would like to have jobs which can bridge Japan and Asia. This program was really exciting."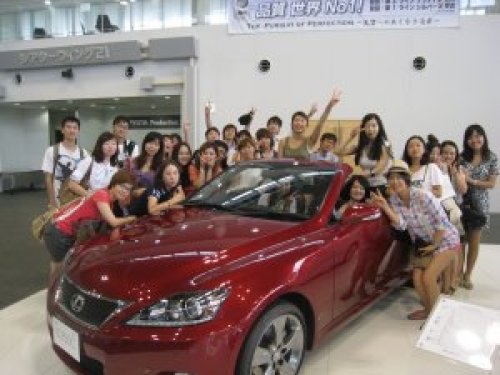 The Lectures
August 8, Fukuoka, Development of the East Asian Economy and Japanese transnational corporations.
August 9, Fukuoka, The Management and the way of communication in Japanese companies, for example, Toyota.
August 10, Fukuoka, History and Culture of Fukuoka
August 12, Busan, The distribution network of goods and services in Northeast Asia and the role of Busan within the network.
August 13, Busan, The Dynamics of economic change in Fukuoka as shown by statistics.
August 15, Busan, Confucianism and culture during the period of the Joseon Dynasty. 1
August 16, Busan, Confucianism and culture during the period of the Joseon Dynasty 2
August 17, Busan, Making efforts to live together in peace in East Asia
August 18, Shanghai, The History of Shanghai Culture in the Shanghai International Settlement (Shanghai in Literature. International Exchanges in Shanghai.)
August 20, Shanghai, Chinese culture, Jiangnan culture, Shanghai-style culture.
August 21, Shanghai, Foreign architecture and the life of the commoners in Shanghai.
August 22, Shanghai, Excursion to Zhujiajiao